Help People!
Members:
53
Closed Enrollment
"Changing the World with an
Attitude....Help People®"

We Help New Residents In-World!

If you enjoy helping others, contact one of the Help People® Group Members for an invitation to join. (You must be qualified in the "Basics of SL")

To the old-timers who helped us take our first steps, thank you!

Let's all change the world in SL and RL by helping each other!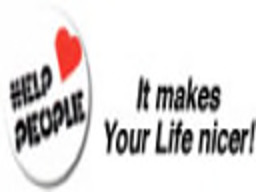 ---
Link to this page: https://world.secondlife.com/group/46586c21-cb3e-d60b-cbea-4505d3c21c23