Events Partners
Members:
271
Open Enrollment
Free to join.
Sales events only!
Want to follow more events in one group? than join Events partners!

Like to join and share your events at Events partner, please send note to:
Veertje Fhang
Hella Hexem
Bcreative Wilde

Group only about sales events, Fairs, Hunts or any sale events No single store advertisement and clubs or a hangout sim.
This is a announcement group not a spam, keep your posting limited.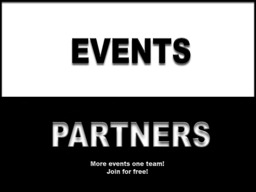 ---
Link to this page: https://world.secondlife.com/group/2ec3ea58-6a75-177a-5455-ed2c8e825f34