Mentor Lounge
Members:
133
Open Enrollment
The Mentor Lounge is a group where mentors can come for relaxed chat, answers to questions and to share interesting information and any concerns related to mentoring. All members can send notices but please remember -

1) Follow the ToS, the Tao of Volunteers and the Community Standards.
2) Make notices relevant to the mentoring programme and/or SL event related - and please don't spam or promote for profit businesses.
3) Use common sense.
4) Charter subject to revision.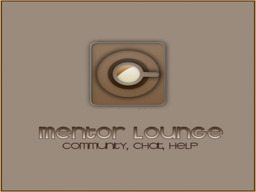 ---
Link to this page: https://world.secondlife.com/group/19b70f22-cf44-9828-94d0-b184e3f7a988