Volunteer - Live Help
Members:
122
Closed Enrollment
This group is run by Mentor Volunteers and is meant for New Residents younger then 6 months that require help.

Questions can be asked in this channel. LH Mentors may answer on availability. Ask a LH Mentor for an invite.

This group is PG! Spam and general talk will not be appreciated!

Visit https://wiki.secondlife.com/wiki/Volunteer_-_Live_Help for more information.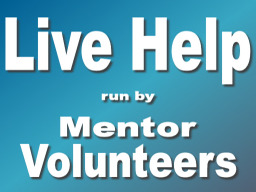 ---
Link to this page: https://world.secondlife.com/group/00a0ca5b-8255-59da-46f8-337283becaeb